LOIRE VALLEY MAP
CHATEAUX OF THE LOIRE | CHATEAUX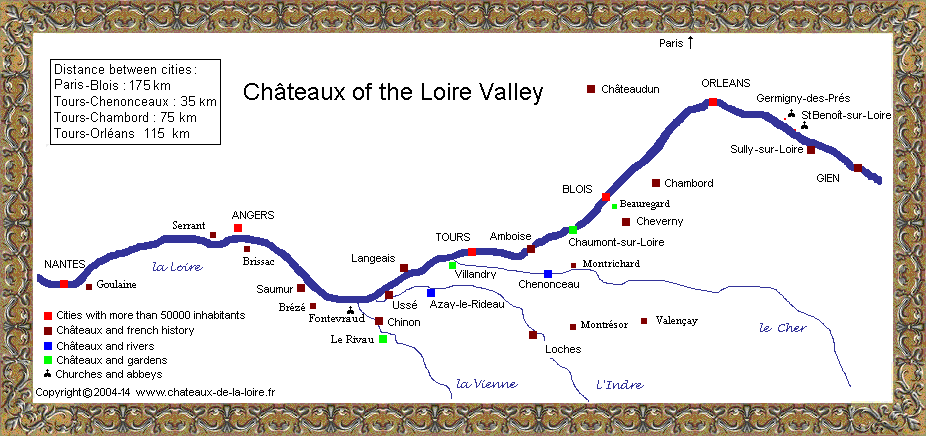 Map of Loire Valley Châteaux - France
Saumur, Langeais, Amboise, Chaumont or Blois belong to the châteaux with a direct view of the Loire but all the "châteaux de la Loire" are not located on the banks of the Loire itself. Most of the time, they were built near its tributaries : so it would be more accurate to talk about the "Cher, Indre, Vienne or Cosson" Châteaux...
Chambord and Chenonceau, the most famous monuments of the Loire region, in the heart of France, are located a few miles from the royal river.
The château de Chambord reflects in the water of the Cosson, a small and quiet river of Loir-et-Cher department.
The majestic gallery of the château de Chenonceau straddles the Cher river, an another tributary of the Loire.
CONTINUE YOUR VISIT

See the list of châteaux with more than 100 monuments open to the public.

Consult our selection of the most beautiful châteaux of the Loire Valley.